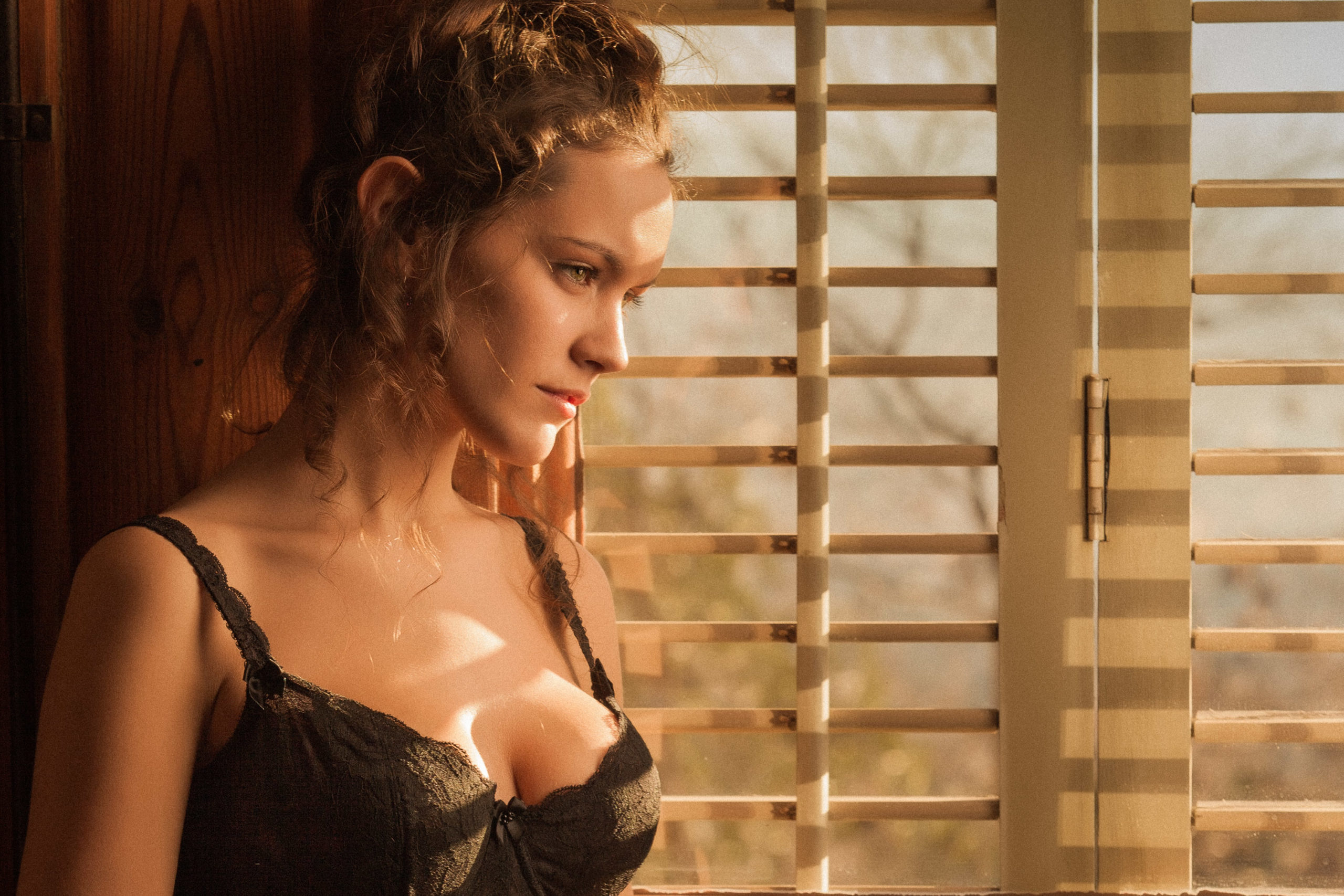 We go back almost a year ago, in that already increasingly distant 2012 when the photo session with Mireia took place. The session planning and styling was essentially very similar to the one I did with Andrea Ruiz, as part of my personal portfolio project, with some nuances and adaptations to perfectly fit Mireia's style and characteristics. I want to thank in advance before going into more details of the session, the effort and dedication poured by the model Mireia and Anna Mundet, the make-up artist and hairdresser who although she was not on her best health day gave everything to get a perfect job .
The entire session was held inside an apartment with views of the city of Barcelona to take advantage of some shots of this luxurious panorama. The lighting used in the session was 1 or 2 medium / large Elinchrom light windows and a point of light sometimes like a snoot cone with a bee panel to backlight and outline the volume of the hair or the silhouette. All the photographs were taken with a Canon 5D Mark II and with the 70-200 2.8L optics.
The entire session was developed in three phases based on makeup and hairstyle. The first part consisted of a style with underwear and nude makeup, the second part with elegant street glamor and social / night makeup, finally giving rise to a night makeup more marked with smoke and rock / elegant styling.
Technically the most complicated part was the one that combined the photo with the studio flashes and the background with city lights, to give it the correct balance and not to have "phantom" trails on the model's silhouette. Throughout the session, the aim was to enhance the softness of the textures and skin, giving the model a sweeter feeling.
It is always difficult to make a selection and keep the best photos of the session, choosing from over 500 photos.