Photographing in winter in the north of the Iberian Peninsula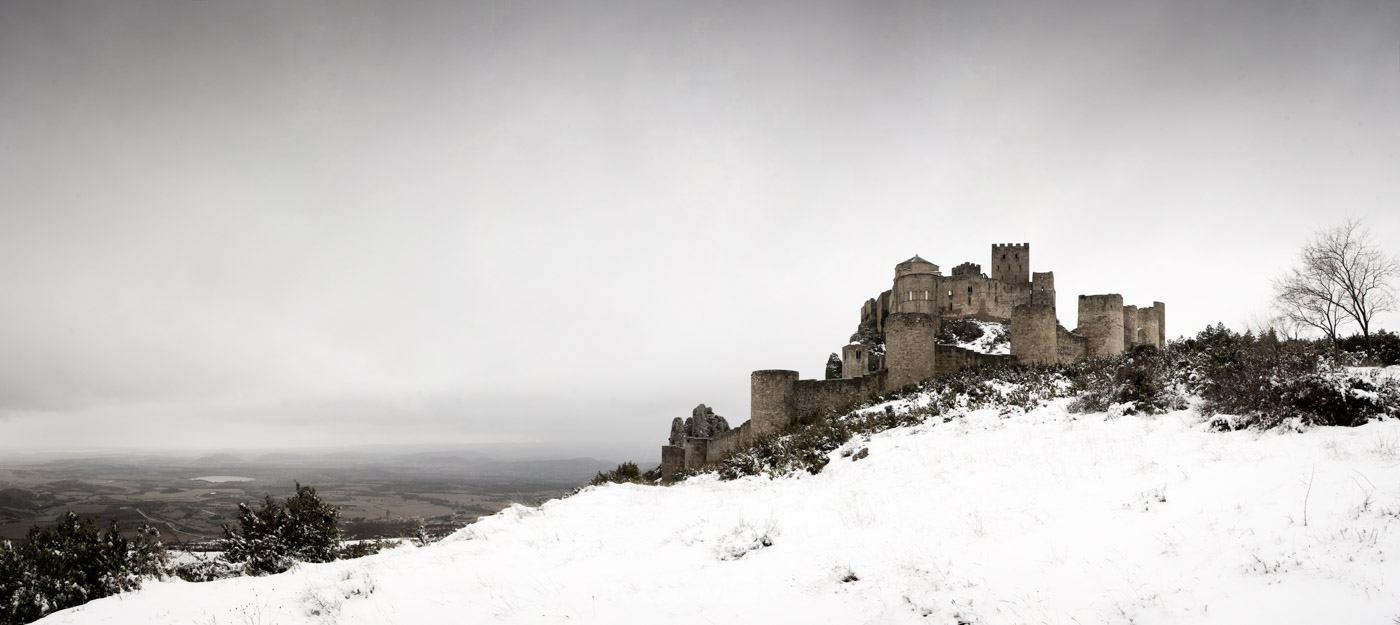 The Challenge of photography in winter
The weather sometimes gives us gifts that photographers must know how to take advantage of like photographing in winter in the north of the Iberian Peninsula. Even if the conditions are adverse it is worth going out and seeing scenes that we can rarely see again.
However, it is necessary to adapt to these climatic conditions to have a good experience. Good shoes, good clothes and make sure the means of transport we use is prepared for what may come. Taking pictures in the winter is often a challenge depending on what area you are in. What's good for the rest of the year may not work for you in the winter if there's snow, ice, or just freezing temperatures. If we are driving, it is not a bad idea to bring some food and drink in case we get stuck on a road or a path and we have to spend hours inside the car with the nearest cafe tens of kilometers away. Chains or some system to get out of the snow or mud is not an accessory left over, and I speak from experience!
Camera equipment in winter
If we have to take photos in winter it is advisable to use photographic equipment that is prepared for the most severe weather conditions we may encounter. Both cold and snow or rain can be ingredients of our photo shoots.
On this trip I used a Canon 1D Mark II and Canon L series lenses which in both cases are sealed against water and dust and can work in extreme temperatures.
Take pictures in winter in Huesca
Snowy Loarre Castle
This Romanesque castle, built in the 11th century and located near Huesca in Aragon, is a fantastic example of locations that have made the severe winter unique.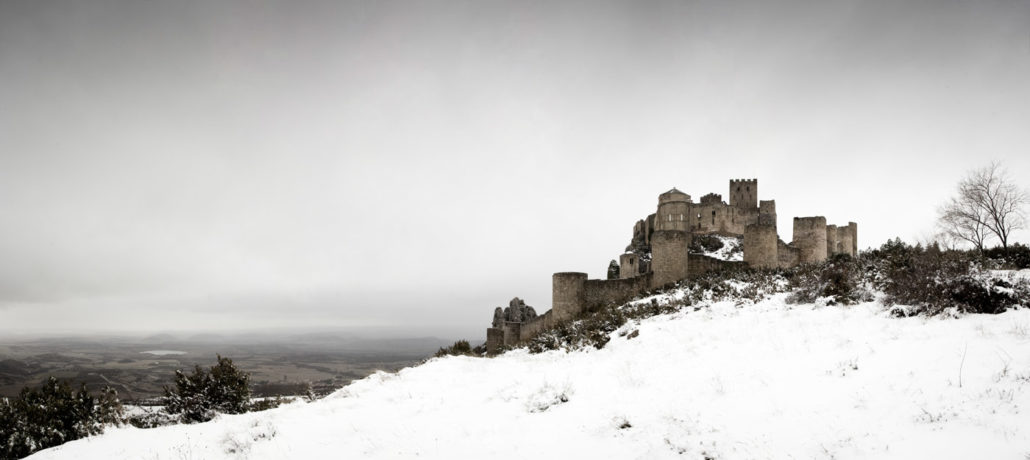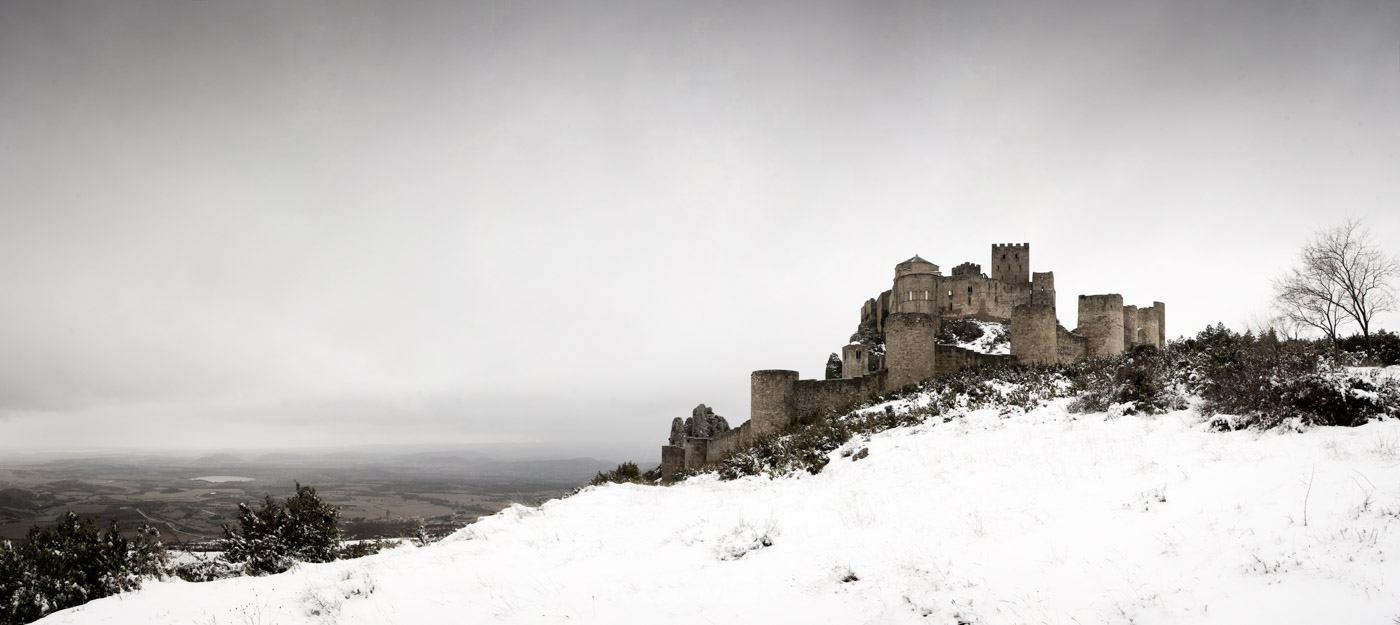 Mallos de Riglos
Often the trees do not let us see the forest. It is a good expression to explain that despite having a spectacular mountain formation like the Mallos de Riglos in front, if we want to take photos, we can look for alternatives to frame this very characteristic place.
To take this photo I explored several nearby roads until I found this abandoned car which in conjunction with the drama of the cloudy sky and snow on some mountains, created a spectacular scene to photograph.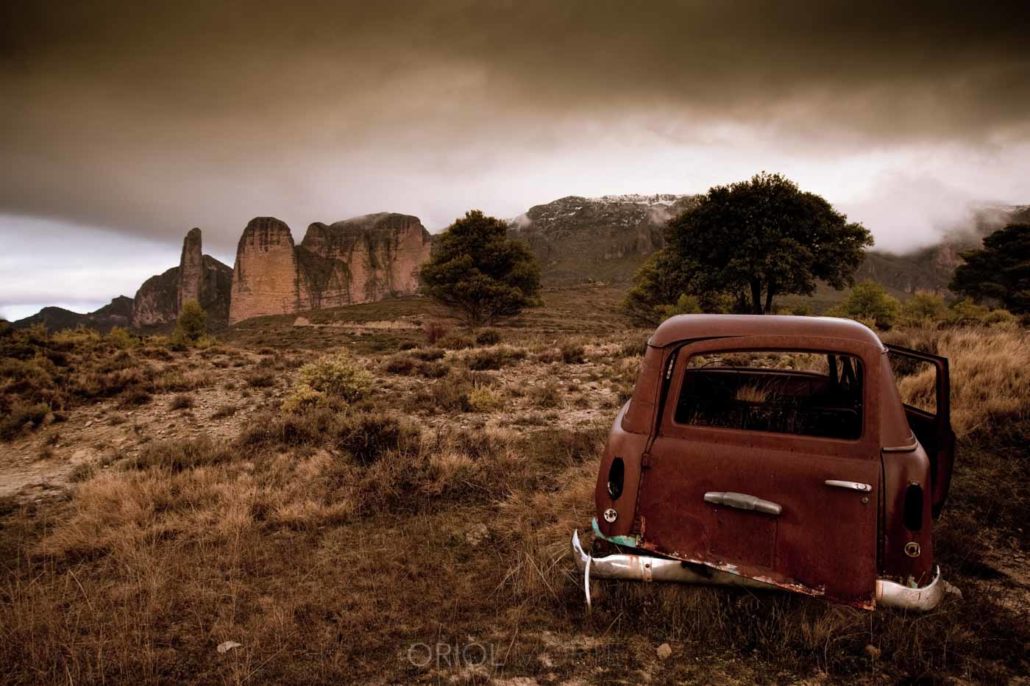 Problems with the car in the mountains
When you go photographing in the winter in the north of the Iberian Peninsula, not everything is always nice and beautiful. Sometimes setbacks arise and this was one of the examples. Leaving this place after taking this photo, I was stuck in the mud with the wheels of the car. Finally, after a long time and not having any tools to overcome that obstacle, I managed to get out. This time I used the swinging technique.
Tips to avoid getting stuck with your car in the mountains in the North of the Iberian Peninsula
Usually, when you're stuck with mud, it's because the car's wheels have entered a hole of more or less length. Instead of accelerating hard to get out of the mud and thus further eroding the hole and sinking further, the method is to make gentle accelerations until you reach the part with the highest rise in the hole and drop the car backwards until it brakes. Accelerate gentily again then. Repeating this action several times creates a swinging effect and we will have more and more momentum to get out of the hole without having to revolutionize the engine and sink the car further. I've been carrying motorhome plastic plates for a couple of years now for situations like this, which I haven't had the need to use yet. Alternatively, snow chains can also do a good service in situations like mud. so it's a good idea to have them all year round!
Take photos in winter in the Basque Country
The dredge Jaizkibel in Pasajes
No snow but with the drama of the adverse weather to photograph in winter in the north of the Iberian Peninsula. The Jaizkibel dredger is a vessel that was built in 1933 at the Euskalduna shipyards in Bilbao and has been declared an Asset of Cultural Interest by the Basque Government's Heritage Board.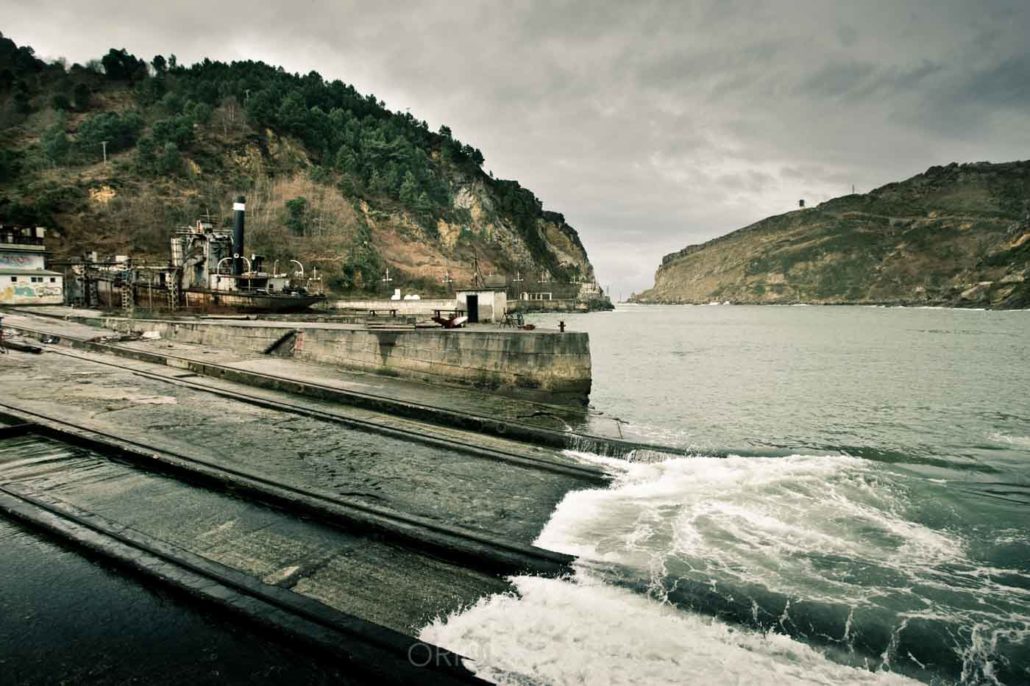 Santa Clara Island and Monte Igeldo
San Sebastián or Donostia is one of the most special cities we can visit in the North of the Iberian Peninsula. Winter offers us a much more gray and dramatic landscape. This is the case of this photograph where I wanted to accentuate the mass of clouds that flew over the city and created this spectacular image together with the rough Cantabrian Sea against Santa Clara Island and Monte Igeldo.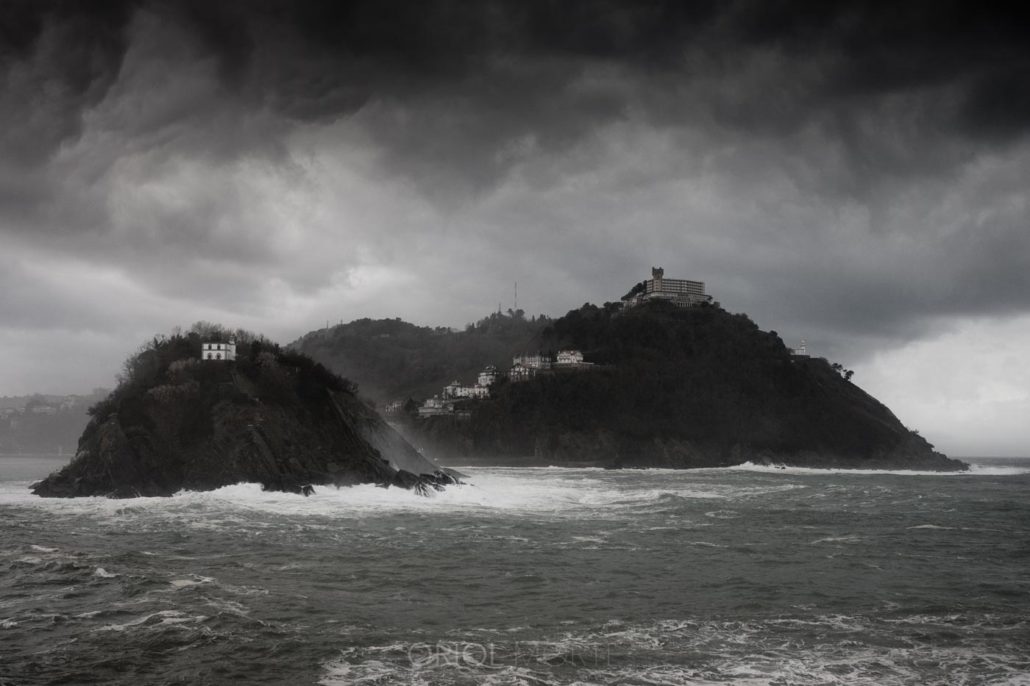 A good friend from San Sebastian told me that local people don't usually walk near the railing of the promenade and that day I understood. Exactly when I practically fell a wave above me. Luckily no damage to regret more than a little wet clothes I was able to change thanks to having parked nearby. That's why whether we have clouds or are close to the water, waterproof clothing and boots are a highly recommended accessory. Ultra-thin gloves are also a good complement when the weather is cold. We often don't think about it but it's important to stay warm when we take pictures and if every time we have to touch the camera it's a torment because our hand freezes, we stop enjoying what we love so much.