STOLEN. The worst photo trip in my life

That is a sad story starting as a beautiful road trip and turned into a 13000€ worth of camera equipment theft stolen from our converted van while we were sleeping in it. Read the full story below. My worst nightmare so far.
The Trip
A few months ago, I did plan a road trip across Scotland from Barcelona with my friend Héctor (@hrf1 on instagram) and his Volkswagen Caravelle converted van. It was supposed to be a 15-day road trip of roughly 6000km starting from Barcelona. Everything was fine even though the weather in Scotland was quite harsh. That is something we were already expecting prior to this trip. What we wouldn't expect at all was being stolen on our very last night before arriving to Barcelona.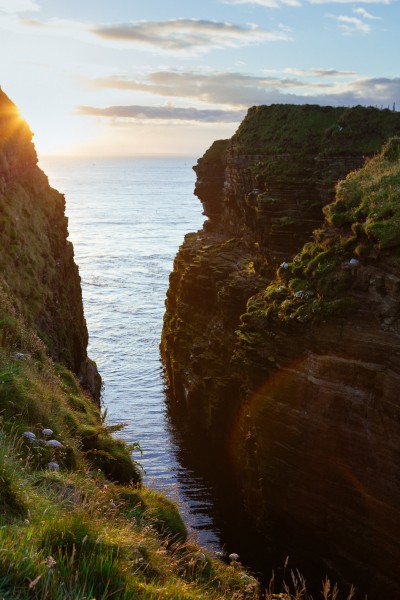 The Theft
On August the 14th, we left early in the morning from my cousin's place in Bristol (England) who I visited in our way down to Dover (England). We took then the Ferry towards Calais (France). Once in France, we went towards Barcelona until it was dark and decided to have dinner and overnight at Doyet Service Station on the highway near mid-France. We first had dinner next to the main Restaurant's building and then moved into the truck's parking area where trucks, a few campers and cars were parking and sleeping too. My travelmate was awake til 1:30AM and then went to bed. We were sleeping at the roof of the van (Westfalia foldable roof).
6:30AM. Alarm clock rang. We had to get up and keep moving. Héctor jumped down to the front seat and said "Hey, the side door is fully open". Straight ahead we realized something was wrong. I jumped down too and freaked out since I noticed my huge photo&drone backpack was missing, also my orange pelicase. My LowePro beltpack was gone and later on, realized that my Burton Zoom photo backpack was also gone. Our wallets were open and all the cash missing. "Fortunately" the thiefs left our ID's, credit cards and iPhones. The driver door's lock was broken. They did get into the van while we were sleeping and took everything they could.
Later on we found two cleaners working at the parking's toilettes and told them what happened. One of them called the police since it was easier for a french speaker. In roughly half an hour the police showed up and requested us to follow them to the nearest toll's police station. We reported the theft and police staff told us we'd better overnight just next to main restaurant's building. Later on this week I did call the french police man and told me some other thefts happened these days from mid-france down almost from the spanish border.
The One and only "good point"
Other than we were "safe and sound" after the theft with no personal damage and the scary fact the thieves were inside the van while we were sleeping. We were not stabbed or even worse and I managed to keep most of the pictures from the trip. Since I'm a backup paranoid, I could keep 90% of the pictures taken in Scotland and my 11'7″ MacBook Air. I decided bringing 2 hard drives to my Scotland Road Trip. I couldn't buy a brand new high capacity usb powered drive before leaving so I just brought one of my 1TB 3'5″ AC powered usb drive as a slave backup drive. My workflow was downloading every night all the pictures taken during the day to my master backup disk, a 2TB 2'5″ usb powered drive. Every time we were in a camping (1 out of 2-3 nights roughly) I had the chance to plug the 3'5″ drive and copy from the master to the slave drive. During the theft, I guess thieves didn't realized where my laptop and the slave backup drive were stored. Fortunately, I still keep them. They didn't get our iPhones nor credit cards. It's obvious that taking them would have pointed where and and when they were.
Stolen Camera equipment List
Bags & Cases
– Backpack LowePro Computrekker Plus AW
– Backpack LowePro Inverse 200AW
– Hardcase PeliCase 1560 orange
– Backpack Burton Zoom Photo Backpack
Camera equipment
– Camera Canon EOS 5D Mark III (S/N 203020000998)
– Lens Canon 17-40 f4 L (S/N 00063260)
– Lens Canon 24-70 f2.8 L (S/N 2051931)
– Lens Canon 70-200 f2.8L (S/N 00136605)
– Lens Canon 135f2 L (S/N 00123751)
– Camera Panasonic Lumix GH4 (S/N WE4JD001137)
– Lens Olympus M.Zuiko Digital ED 12-40 f2.8 Pro (S/N AC5266136)
– Drone DJI Phantom 4 (S/N 07DDD490A11028) + transmitter+ proppellers + ND9 filter
– Camera Canon 100D (my travelmate's camera)
– Lens Canon 18-55 Kit lens (my travelmate camera's kit lens)
– Lens Adaptor Metabones Canon EF to Micro Four Thirds S Speed Booster (S/N 09A01727010)
– Benro Filter Kit Pro Master (Filter Holder Benro FH100, Benro Circular polarizer SHD CPL-HD ULCA 82mm, Benro Master ND16 filter 100x100mm, Benro Master Graduated Filter ND GND8 Soft 100x100mm)
– Filter B+W 77mm ND 10 Stops 1000x
Photo Accessories
– Hard Drive Western Digital MyPassport 2TB 2,5″ USB3
– Remote trigger Canon TC-80N3
– Memory card reader Kingston FCR-HS3 USB3
– Calibration chart X-Rite Color Checker Passport
– 2 memory card compact flash Komputer Bay 64GB
– 1 memory card compact flash SanDisk ExtremePro 32GB
– 1 memory card SD-XC Transcend U3 de 64GB
– 1 memory card SD-HC Sandisk Extreme U1 de 32GB
– 2 memory cards microSD SanDisk U3 de 64GB
– 1 memory card microSD Sandisk U3 de 16GB
– 1 memory card microSD Sandisk Classe 10 de 32GB
– 1 original battery Canon LP-E6 for Canon 5Dmk3
– 2 original battery Panasonic BLF19 for Panasonic Lumix GH4
– 2 original batteries for DJI Phantom 4
After this long equipment's list, I have to say they wouldn't stop me from taking pictures. Already from the first moment I noticed the loss, I wished more than ever to get a new camera and keep doing what I love.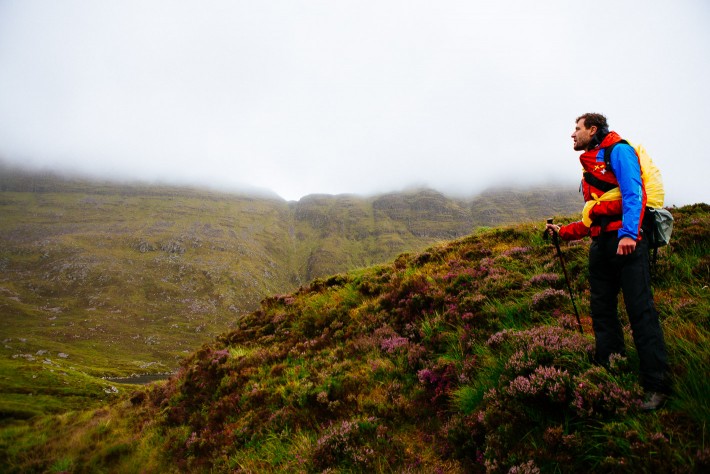 The Mistakes
Despite we could say we were absolutely unlucky, I can tell you some points that wouldn't make this theft a nightmare. Now it's too late for us. Maybe not for others who still are on time to avoid a theft.
# 1: No Insurance
No camera insurance nor home insurance at all. I might have paid for a 250-300€/year insurance (for 10.000€ worth of equipment) plus home insurance in order to cover the theft. Some insurances are very tricky. Just find out what does cover and what not. You might need an special insurance for professional equipment as such. Mail me if you need any further information.
# 2: Parking in a not surveilled area
We didn't want to park in a busy area not to bother other cars stopping by at the service station's restaurant. We decided to park near there, surrounded by trucks where their drivers were sleeping in. They didn't see a thing. You'd better have awake witnesses arround in order to let the thiefs avoid breaking in. If you have the chance to, not sure how to do it in a van, but a motion detection hidden camera might be useful in order to record the action and catch the thieves.
#3: No alarm system
The van we were travelling with had no alarm at all. We might have installed some sort of tech device as an alarm system but we didn't. We never left the camera equipment unattended. We did always carried them on while away from the van. A friend told me a friend installed a switch that connected the "opendoor" light trigger to the horn during the night. The thieves and us would have been alarmed by the loud van's horn once they would open the door. Also a slack between the two doors might be useful. Every safety measure might help. Also we'd better sleep getting the most worthy items inside our sleeping bag. Not comfy but safer. Also a blinking red light might be good to prevent them from breaking in.
I hope to have helped someone and also spread my stolen equipment list and their serial numbers in order to avoid you buying stolen equipment. I'd be happy to know if someone tries to sell or repair any part of the equipment, get reported and capture the thieves.
There are a few GPS trackers which might help locating the equipment. Maybe inserting them in a secret pocket or hole into the camera bags.
Other Tips
I do keep all my camera equipment boxes which has the serial numbers which helped in order to provide them to the French Police. Do not last any longer writting down somewhere. Dropbox, Google Drive, wherever. The only chance you may have for recovering your equipment some day is providing the serial numbers.
Once I got my camera equipment list I sent them to Catalonian Police (Mossos d'Esquadra), some photography shops and some official brands's services like Canon and DJI. Also registered at Lenstag.com in order to upload all my serial numbers into an international database. So far, no news about the stolen equipment, but fingers crossed some day I might receive a call or a mail.
Crowdfunding
Once I suffered the theft, some friends asked my why not doing some sort of crowdfunding. I did some digging and found out that others photographers did that before. After some time figuring out what to offer, how and creating all the contents required, I started a CROWDFUNDING CAMPAIGN.
ENTER HERE IF YOU WISH TO COLLABORATE.
My last tip: Visit Scotland. It is amazing.