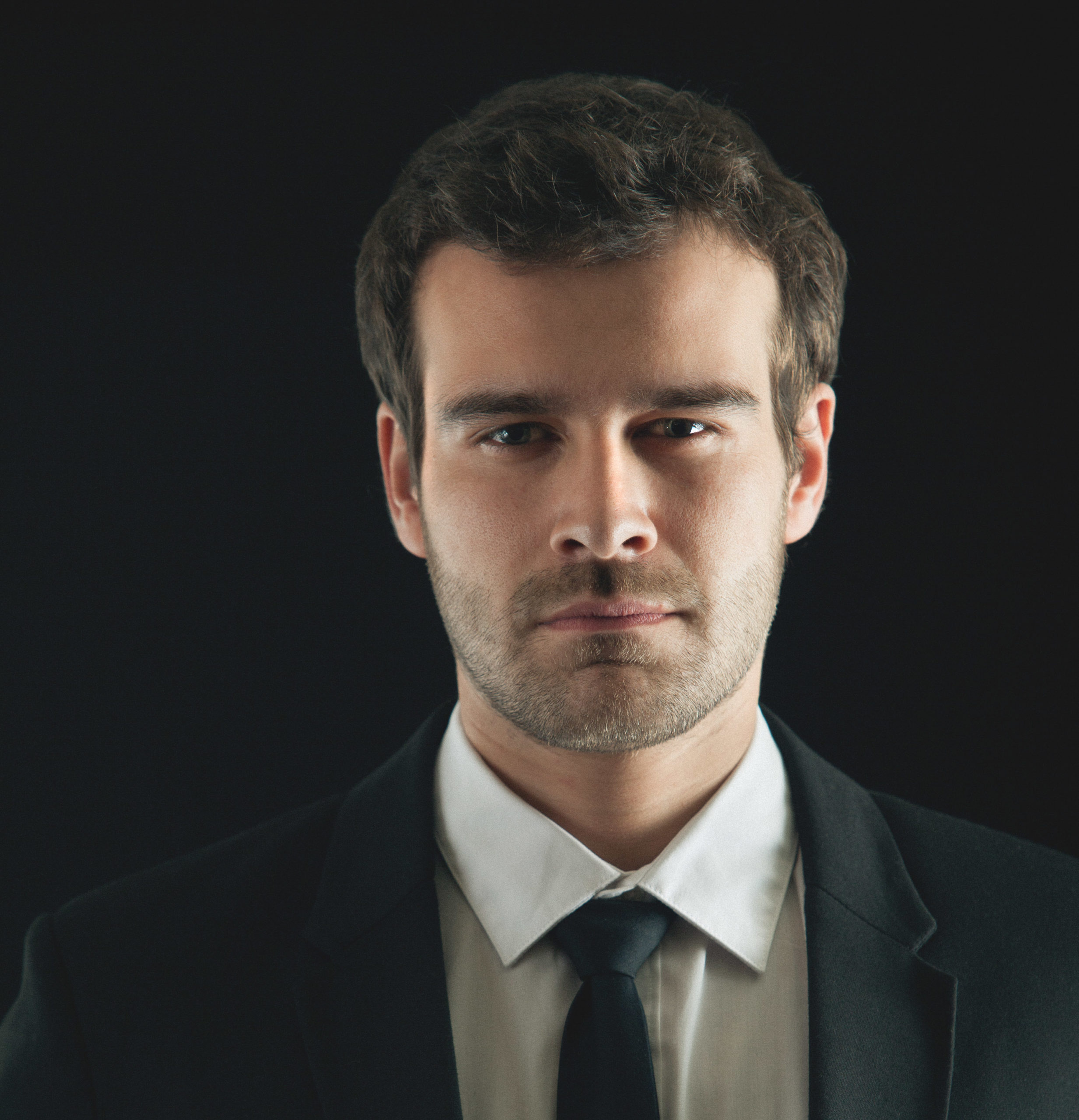 Adrien is a french friend of mine who I often go skating with. Yes, I do skate or I'd rather say I go longboarding and while my friend skates inline. This occasion it was not the first time that I took pictures from him although it was the first one in studio. He asked me for a few corporate portraits wearing a suit for professional purposes and that's why we arranged that Adrien studio photoshoot.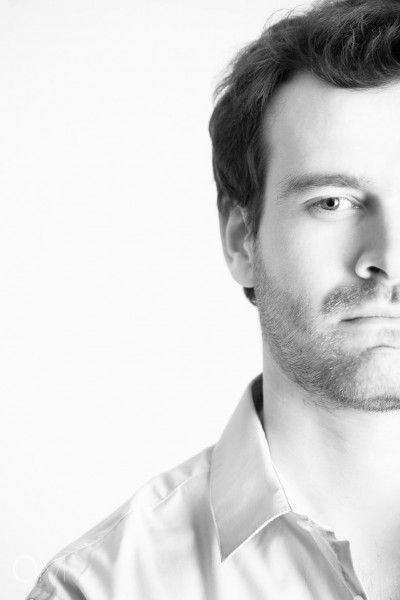 Sometimes I have some fun experimenting new ideas. Looking for a James Bond look was actually a pretty good example as elegant look but maybe not that "corporate". A black background and lighting from the sides it did create a more dramatic effect and shadows.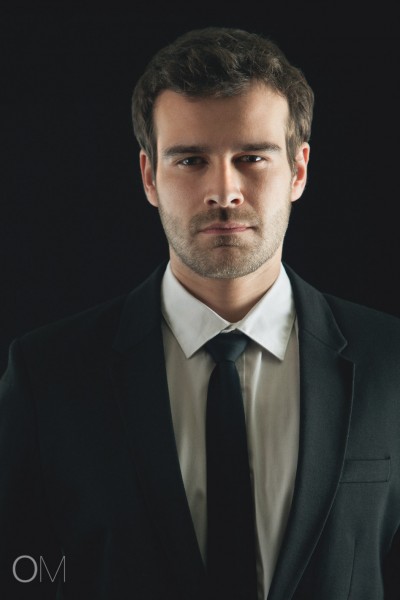 On the other hand, since he works on IT, wearing a blue shirt and a white background behind was the perfect set for that corporate look. That's a "safe" setup you can rely on for this kind of purpose in this Adrien studio photoshoot.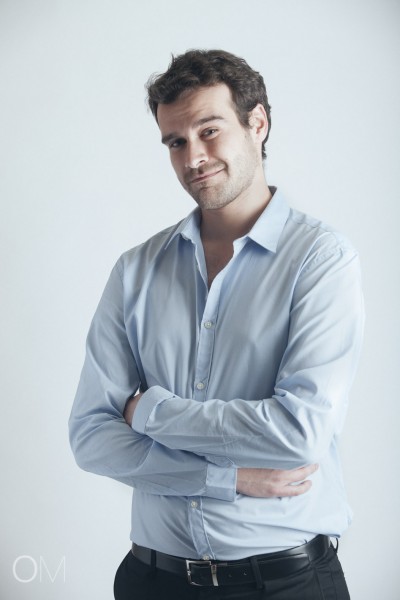 The setup was just a single source of light and a 5in1 reflector. A simple setup is sometimes easier to carry-on during a non-professional model photoshoot. Using plenty of light sources and accessories sometimes distract the models when they are not really used on that jobs. When you get the attention from your model and can interact you can get exactly what you want and the expression you're looking for.
I have heard that he may send these pictures to his family from France huh! although I wouldn't trust on any mum's feedback since they are usually too proud of their sons and daughters. Anyway it always make a photographer happy if someone print any of his pictures and show it up on their living room! Hope his mum to like the pictures from this Adrien studio photoshoot !