Closing of the Festival of Torroella de Montgrí 2013 with Albert Guinovart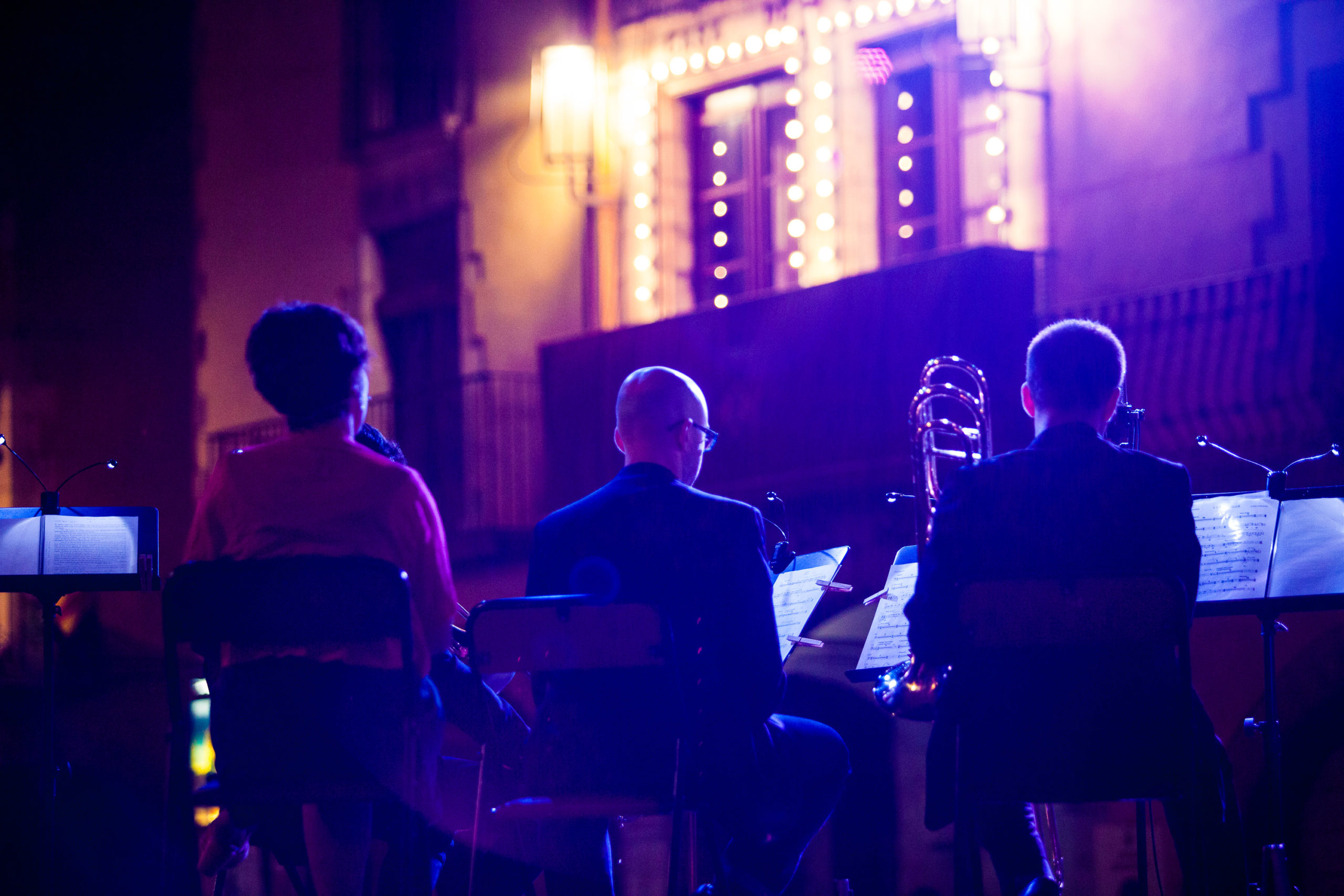 On August 27th, the Torroella de Montgrí Festivalwas completed, dedicated to classical music and with international repercussions. The closing of the festival took place in the plaza of the town hall of Torroella with the show "Torroella Sona", led by Albert Guinovart. My job was to cover the concert as official photographer of the festival to deliver my photographs to their press department that would be shared to the media who may request images of the concert. Although the rain showed up on a couple of occasions once the concert started, that didn't made the audience to leave.
On the same day and within the same context I took a photograph to the Director of the festival, Montse Faura, within the framework of Espai Ter. It is the new auditorium with which was counted as epicenter of this 33rd edition of the festival. This photograph was published in the article about the festival in the newspaper "El Periódico" in the August 29th edition.
During the concert and taking advantage of the contacts of the organization I dared even to make some panoramas merging several photos to capture thoe whole scene of the atmosphere that was lived during the concert.