Irene Espejo studio photoshoot and Making of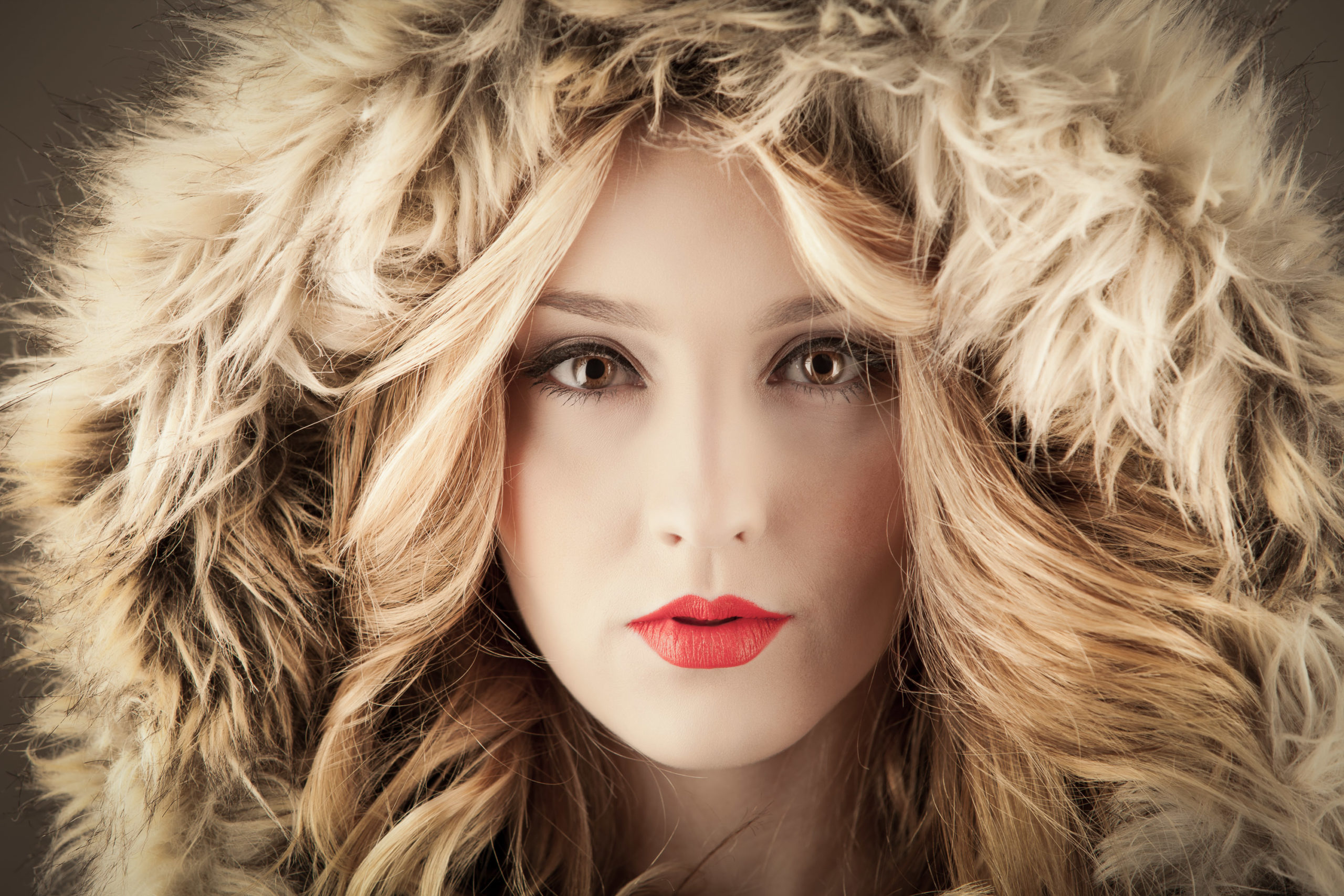 Those who already know a little about my portfolio will know that it is not the first session with Irene. The first was in 2008, resulting from the work of the entire team in some very good photos and experience. From there, with good precedents, keeping in touch with Irene, we decided to meet the camera and flashes again to expand our respective portfolios. It has been very easy to work with her both for the treatment and her ease and ease on camera to transmit in the photographs. That professionalism helps make the session more comfortable for the entire team and keeps you focused on your work.
I remember weeks ago that I met Irene with a new "look", with blonde hair, speaking about our news and news as a photographer and model she told me that she wanted to take photos with that recent look coinciding in a stage that I am trying not only to expand but also improve or perfect what already exists. So after commenting on what we could prepare, the time for the photos arrived on February 5.
It is very good to return to work with people who have already photographed previously, you have more confidence and know better what the other wants and how it works.
Below I show you two diagrams or lighting setups of two of the photographs I took in the session.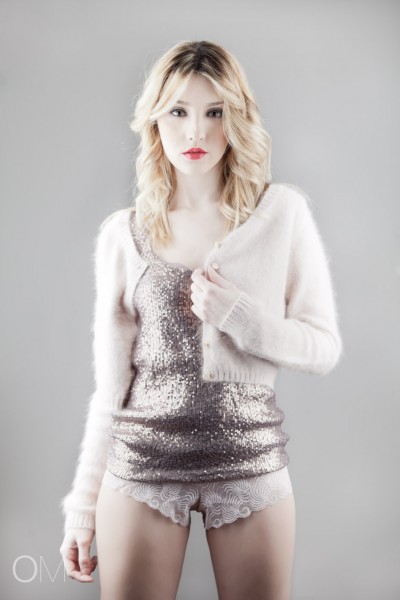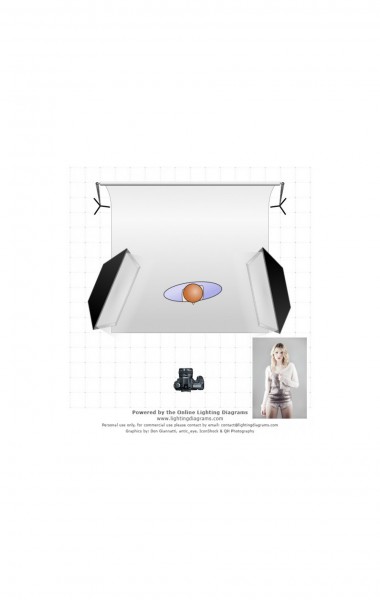 In this setup I wanted to have a clear image, leaving only a small shadow thread on the central axis. The way to achieve this was to make a "sandwich" with two large light windows and playing with the model's position between those two light windows to get more or less shade on the front vertical axis.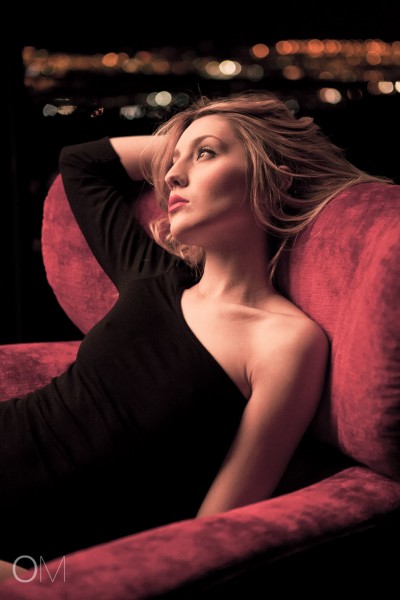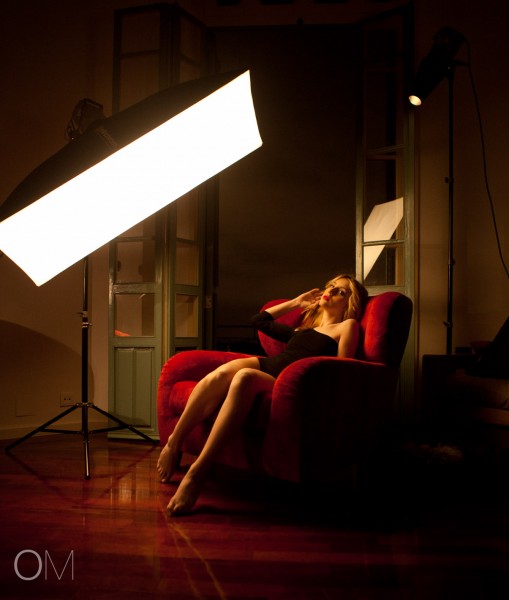 Sometimes I like to take advantage of the possibilities offered by the Canon 5D MarkII to work with very high sensitivity even in the studio and with flashes available. The photograph above these lines, I shot at ISO 2000 to capture the lights in the background in the background and use as a main light for the model with the Elinchrom FX400 flash modeling bulb. To clear the hair and the chair at the back, I placed a flash with a snoot cone of the same power as the other.