5 Autumn days at the Dolomites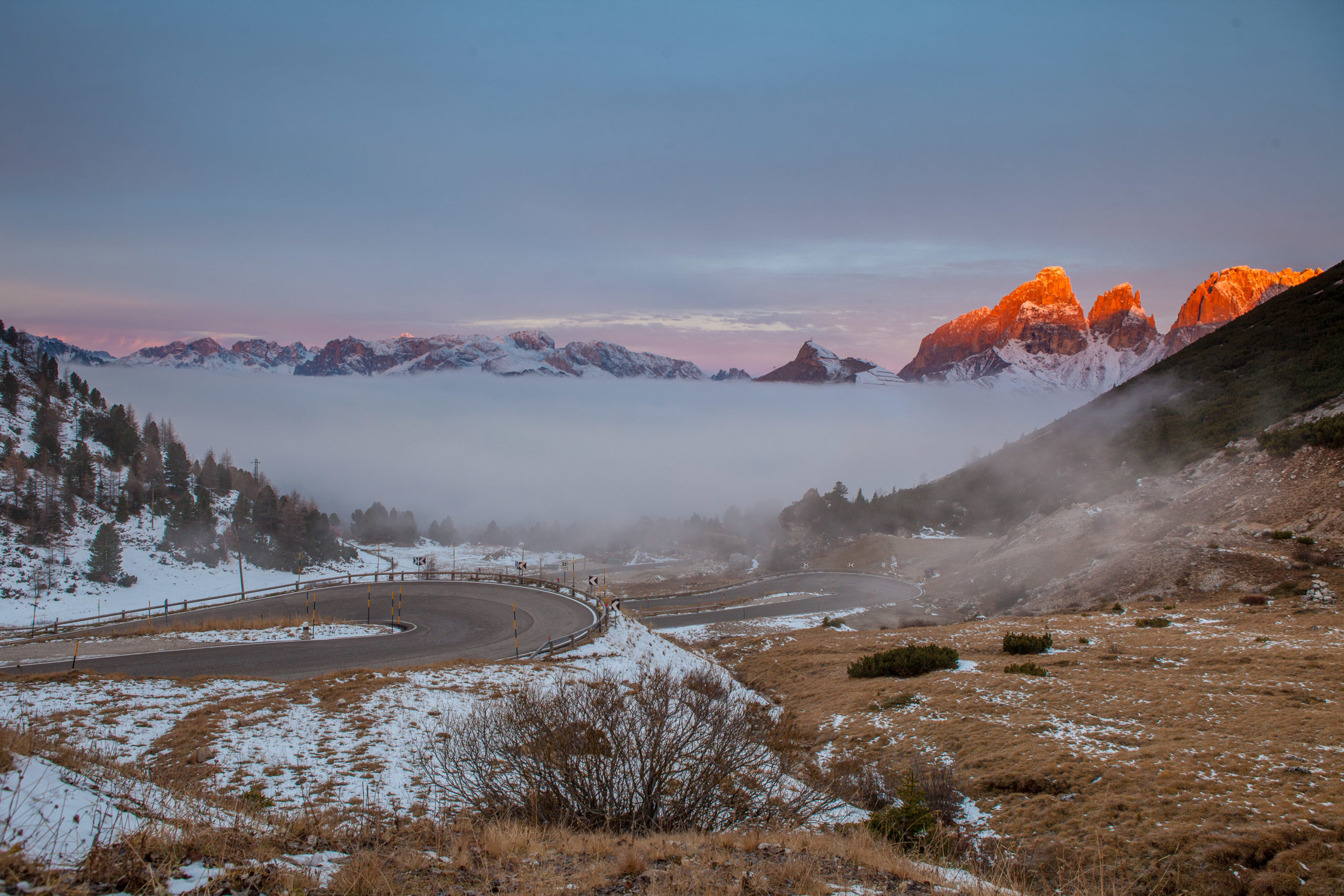 In the last 2 years I've heard many times about Dolomites. I just knew they are a mountain range at the North-East of Italy next to Austria boundaries. Not just Italians have talked about Dolomites but also friends of mine who had been over there and they had a really nice experience. During my journey through the north of Italy, 5 Autumn days at the Dolomites was the perfect combination.
Preparing the trip
I travelled to Italy really focused on enjoying the trip and making the most out of my days in Dolomites. The plan was not to head towards the mountain until the forecast was appropriate. That doesn't mean sunny but good photography conditions. Since the weather conditions at the mountains are so changeable you can still expect how will be the weather pattern just a few days before. My photography gear for those 5 days in Dolomite's Autumn was the 5dmk2 along with my best travel lenses, 24-70 f2.8L and 70-200 f2.8L. The tripod is absolutely necessary in order to create nice and sharp landscape pictures and panoramas.
I was traveling by car all time long. It was the most useful way in order to see and visit the more places the better. I already knew hiking would be a nice activity but I'd have lost the chance to visit many other interesting places as well.
Since the headquarters were in Penia (Val di Fassa), everyday's plan was organized prior to leave regarding local area weather conditions and the sightseeing places organized by areas.
Heading towards Dolomites along Lago di Garda up to Canazei
Leaving for these 5 Autumn days at the Dolomites from Cremona's province, the first stop was at Castellaro Lagusello. That's a really tiny and lovely town very close from Monzambano and also very quiet. It worth some pictures.
Once you leave behind Castellaro Lagusello and you're driving towards Dolomites, the best choice in order to enjoy beautiful landscapes along the way is the road SR249/SS249 up to Riva del Garda. Despite the terrible light that day, it's still really interesting all you can see along such big Lake.
The last stop was finally Penia, a mountain town next to Canazei, in Val di Fassa. This place was the headquarter for these 5 days in Dolomites's Autumn. The best present I had was snowing during the first morning in Dolomites. That made a beautiful mix between snow and autumn.

Val di Funes, Lago Misurina and Lago di Carezza, Passo Sella, Pordoi, Giau, Gardena and Fedaia
I proceeded the following days going up and down across passes, peaks and valleys non-stop. I drove through Passo Sella, Passo Pordoi, Gardena and Fedaia. Lago di Misurina and Lago do Carezza are a must. Val di Funes and Santa Maddalena at the Odle's feet is one of the best places you can visit over Dolomites.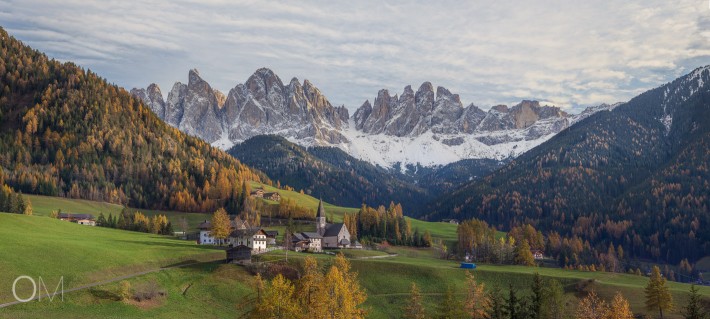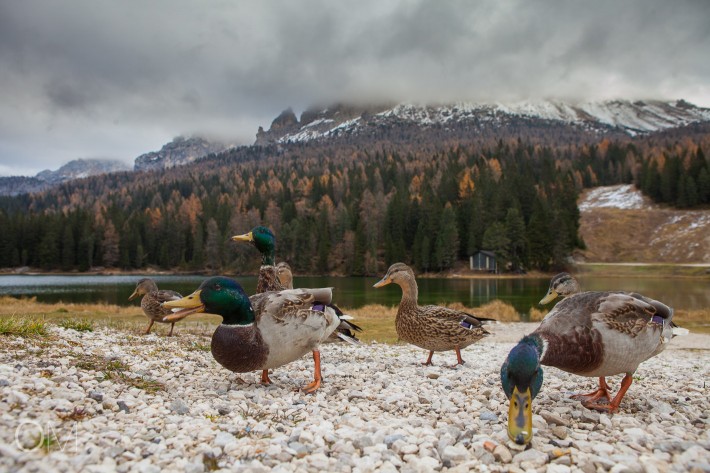 It really worth waking up early in the morning before sunrise and go straight to the highs and observe how beautiful the red sun shining is with it's first lights over the mountains.

I would recommend you visiting the
Italy Gallery
I created with the complete collection from these 5 Autumn days at the Dolomites