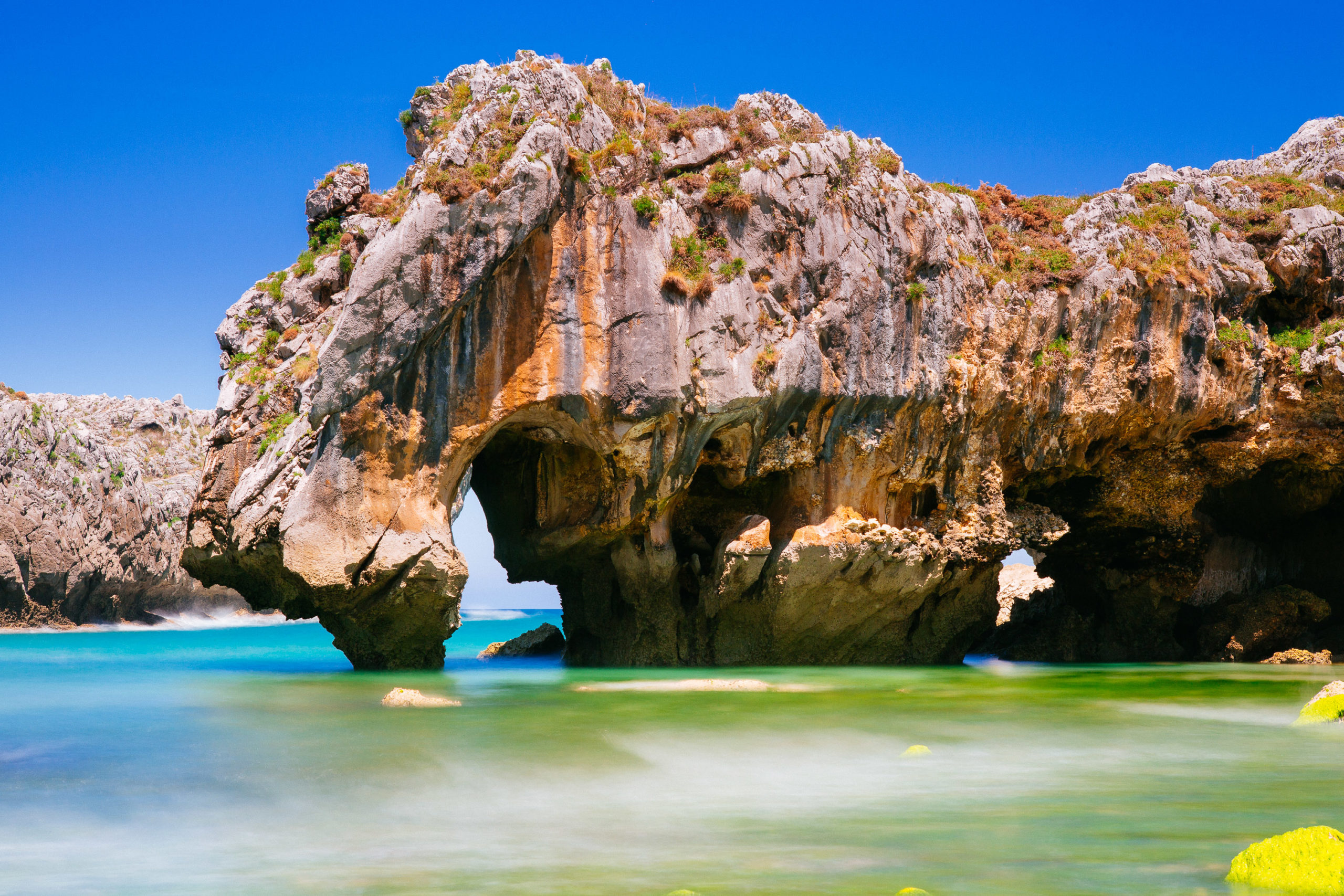 Asturias
Last 2014's June I visited Cuevas del Mar Beach located at the north of Spain very near from Nueva. Asturias region was my first stop from the northern area, a region which worths a visit. The landscapes, the food and the people. The population over this region is usually very kind and you may visit both coast and mountains in less than one hour. Picos de Europa, a beautiful mountain range very close from Cuevas del Mar beach, is a great place for mountain hiking. To be honest it's still on my to-do list! For those who are interested, you can find a few pictures I took from Asturias browsing through my Landscapes Gallery.
Cuevas del Mar Beach
I would strongly recommend not to visit this beach during summer time speaking from experience if you'd like to fully enjoy this beach. I did visit again this place back in August '16 and got terrified from the crowd I found over there. There's not even sand at the beach to lay down. You'd better try avoiding the peak season and weekends to enjoy what this beach has to offer. This is for photographers recommendation! I understand those who are looking for beaches, sun and good weather there's no more chance than getting through the crowd!
In order to take the pictures below I did use a 10-stop ND filter which helps getting this water smooth texture by increasing the exposure time.